National debt collection and enforcement provider for the public and private sector
With 25 years' experience in the industry we know that information is the key to success. That's why we invest in multiple real-time trace, address verification and financial profile systems, and it's how we achieve industry leading recovery rates.
We're passionate about what we do meaning we don't cut corners. We work to the highest professsional standards to help clients recover undisputed debts quickly and ethically whilst providing a sensitive approach to those in debt. When selecting Dukes to recover your debt you will be assured of honesty, ethics and transparency in all our dealings with your customers.
Upon receipt of your instruction we will provide a tailored service that suits your requirements to ensure a speedy return of your outstanding monies. However, if we believe your debt is unrecoverable, we will tell you.
Our clients use the following recovery services:
RECOVERY OF UNPAID INVOICES
Passing your debt to a third party increases the chances of recovering the money.
With a specialist team on hand to evict trespassers from your land, one call to Dukes can remedy your problem.
COMMERCIAL RENT ARREARS RECOVERY
A free, fast, effective serivce to recover your tenant's rent arrears. Monies remitted within 24 hours.
If you have a CCJ or Court order £600 or more and up to 6 years old we can help.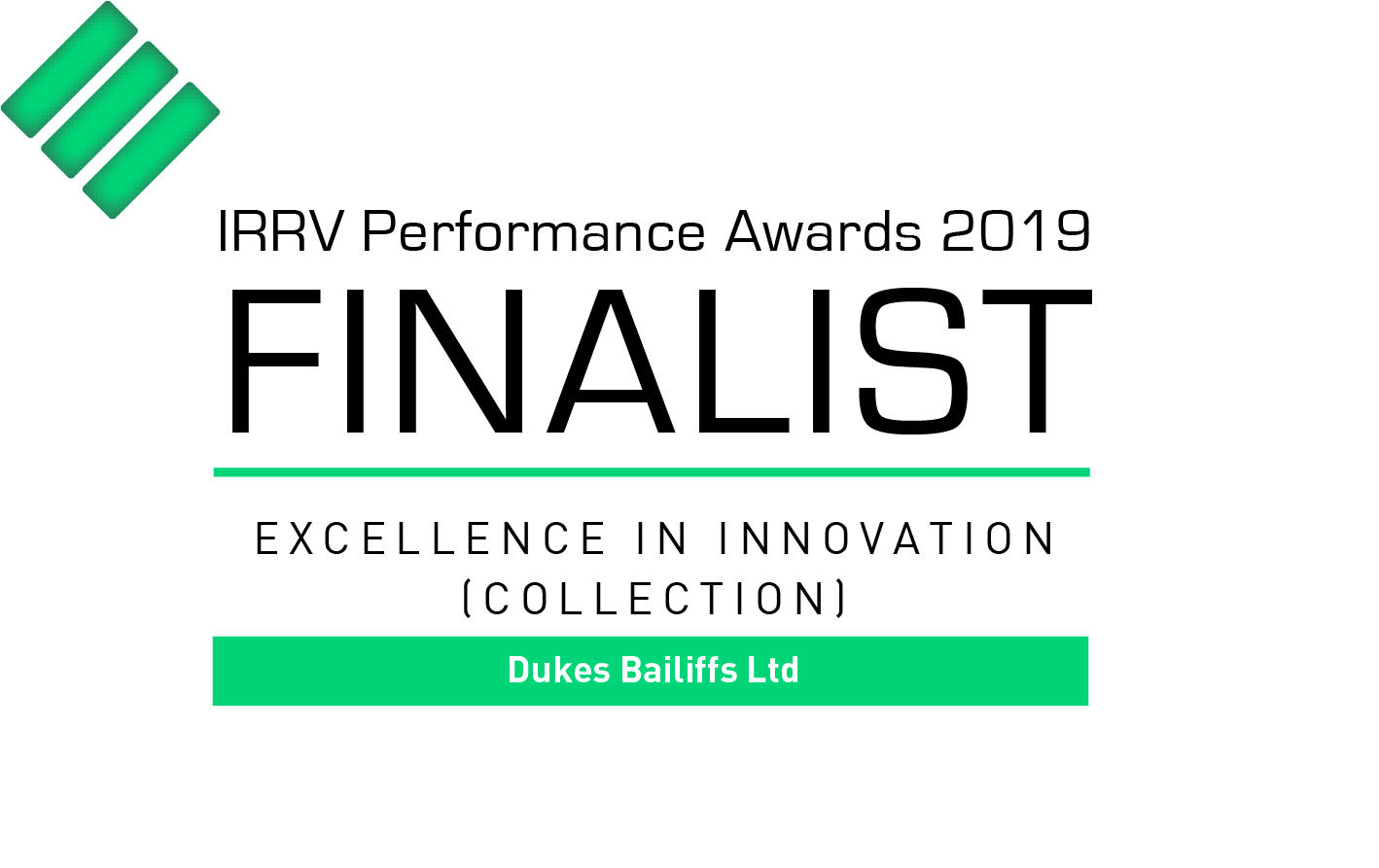 Strong ethics and innovation lives at the centre of all we do at Dukes, and we are delighted that our continued investment to innovative projects and systems has been recognised by the Institute of Revenues and Ratings with this award shortlisting.
Read More →

In recognition of the success of the business in recent years, Staffordshire Chamber of Commerce has awarded Dukes 'high commended' for the Professional Services of the Year award 2019.
Read More →
What does the 2019-20 local government finance settlement mean for councils?
Read More →
With budget cuts affecting councils across Britain, it's worth looking at new ways to close the funding gap – such as higher empty home tax.
Read More →
Ethical enforcement since 1993
Accreditations & memberships